by David Dickinson on August 7, 2013
Want to stay on top of all the space news? Follow @universetoday on Twitter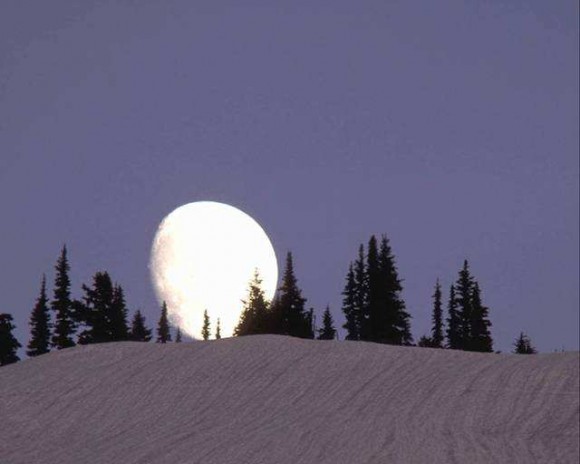 A wintertime rising gibbous Moon. (Image credit: Art Explosion).
A team from the University of Birmingham recently announced an astronomical discovery in Scotland marking the beginnings of recorded time.
Announced last month in the Journal of Internet Archaeology, the Mesolithic monument consists of a series of pits near Aberdeenshire, Scotland. Estimated to date from 8,000 B.C., this 10,000 year old structure would pre-date calendars discovered in the Fertile Crescent region of the Middle East by over 5,000 years.
But this is no ordinary wall calendar.
Originally unearthed by the National Trust for Scotland in 2004, the site is designated as Warren Field near the town of Crathes. It consists of 12 pits in an arc 54 metres long that seem to correspond with 12 lunar months, plus an added correction to bring the calendar back into sync with the solar year on the date of the winter solstice.