Friday, June 21, 2013 7:13
This breaking Friday morning story comes to us from Zero Hedge and Pivotfarm who warns us that China's bubble has popped and it's quickly approaching 'dive and take cover' time for the rest of the world. Could 'falsification' of economic data by the Chinese government have something to do with this timing? A video report from ChinaForbiddenNews shares that a local Communist party leadership has been falsifying economic data, but for how long?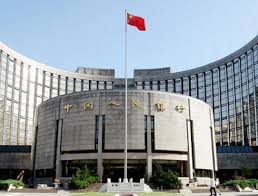 Dive! Take cover! Or, at least, hold on to your pants in the scramble. The Chinese bubble has just burst. It looks like the world is going to have egg on its face and elsewhere as Chinese banks are scrambling to get the hands on cash.
Chinese cash rates didn't just increase they shot through the roof today, Friday June 21st. This is not hyperbole. This is not exaggeration. They reached 25% when they were at their peak, and the only thing that calmed them down was the talk of a possible cash injection from the Chinese central bank. Rates dropped to 10%.
Two banks have refused to acknowledge that they received emergency loans from the People's Bank of China last night to bail them out of trouble. Others say that they are strapped for cash. To boot, they are not just the small fish in the financial banking sector. The world's largest bank in terms of assets was mentioned as being one of those banks (The Industrial and Commercial Bank of China). If the biggest banks in the world are currently strapped for cash, because they have been trading with that cash, then we may be preparing for another financial meltdown around the world. This time the question is: will it be bigger than the 2008 one? By the looks of it, yes. In 2008, China suffered also from the financial crisis around the world, but managed to maintain some sort of economic growth. Have the financial crisis and poor banking practices trickled through to the Chinese banks today leaving them without a cent available?