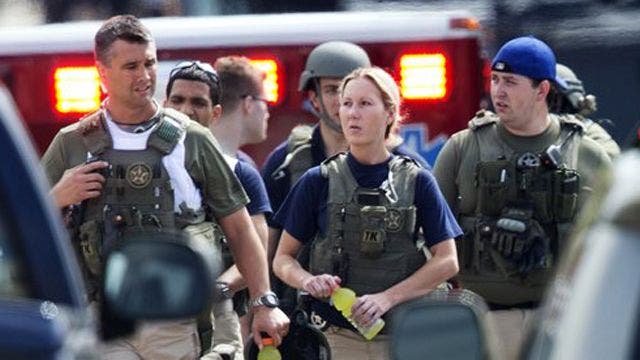 Navy veteran Aaron Alexis, who killed 12 people at a Navy building in Washington Monday morning, had been suffering a host of serious mental issues, including paranoia and a sleep disorder, law enforcement officials told the Associated Press.
Alexis had been hearing voices in his head and had been treated since August by the Veterans Administration for his mental problems, the officials said. They spoke on condition of anonymity because the criminal investigation in the case was continuing.
Alexis, 34, was discharged from the Navy two years ago after serving hitches in Texas and Illinois.
He was reportedly armed with a shotgun and two handguns. Alexis sprayed bullets from the fourth floor down to the cafeteria area in the Naval Sea Systems Command headquarters in southeast Washington.