http://www.geoengineeringwatch.org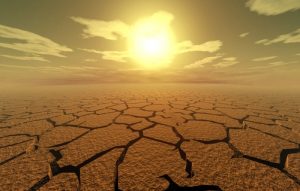 Most of the "the golden state" is now parched, baked and dried far beyond any historical precedent. Reservoirs are nearly empty, streams are drying up, and forests are dying by the day. Catastrophic fires will also continue to decimate California due to the engineered drought.
Dane Wigington
geoengineeringwatch.org
Much of the state went through all of 2013 with no significant rain. Why? What will it take to wake people up to the "weather warfare" being waged on them? Geoengineering reduces overall global rainfall totals (though it can also trigger regions of torrential flooding). Intentionally caused drought is weather warfare, period. There is a great deal of disinformation out there already and its getting worse by the day. Even some of the biggest "alternative news sites" are helping to "tow the line" for the global elite by putting out articles on drought and "global cooling" which make no mention of the climate engineering at all. Yet, on the other hand, these same "news sites" claim to be aware of climate engineering and they say they are against it. Which is it? How can they be aware of the geoengineering programs and yet put out climate article after climate article without so much as mentioning the elephant in the room that is climate engineering? The articles from these "alternative media sites are even claiming all the chaotic weather is just "normal cycles". This is exactly what corporate media does, so who's side are these alternative media sites on? How is it possible that any weather in a completely engineered climate system is "normal"?
Is This The End Of The Road?
Many are finally beginning to wake up to the fact that the something is very wrong with the weather. Many are finally realizing something profound is happening in our skies. Some are now finally making the decision to get involved with the fight to raise awareness of the lethal climate engineering programs, but are we already too late?
Have the geoengineers already pushed Earth's natural systems past the point of no return? Based on all available data, the answer is very likely yes. The damage already done to our planet from anthropogenic activity, which includes geoengineering, has guaranteed us a planet that is much less hospitable than the one we have known. However difficult the future looks, we could yet perhaps preserve the planet's ability to support life if we can stop climate engineering. This battle must be won or all will be lost.