http://www.voanews.com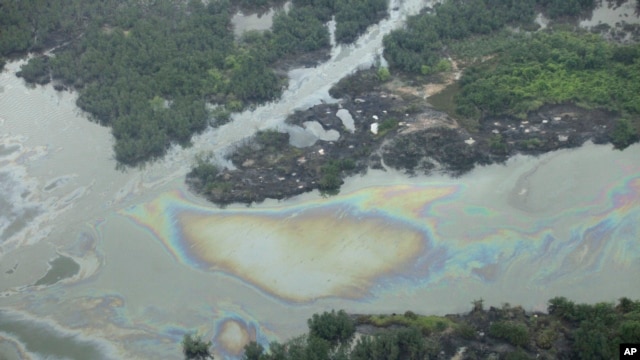 FILE – Oil is seen on the creek water's surface near an illegal oil refinery in Ogoniland, outside Port Harcourt, in Nigeria's Delta region, Mar. 24, 2011.
LAGOS — Amnesty International says it has uncovered proof that Shell Petroleum conceals the amount of oil it spills in Nigeria's Niger Delta region. Shell maintains most of the oil it loses is due to theft, not to slipshod operations and management.
An oil spill near the town of Warri last May devastated local farmers, who grow cassava, pineapples and plantains. Joseph Ovih, a local farmer, wants oil companies to pay for his loss.
"Up until now Shell has refused to come and settle [with] us. They deceive us and it's misery," said Ovih.