http://www.theguardian.com
• Washington embassy and two honorary consulates close
• Embassy announced last week it would end all services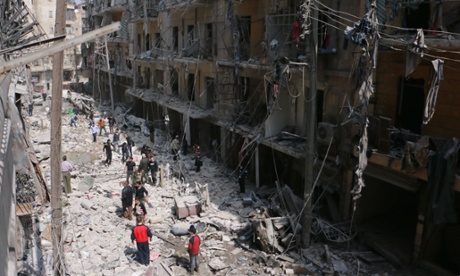 The United States announced the closure of Syria's embassy in Washington on Tuesday and ordered its diplomatic staff to return to Damascus.
Daniel Rubinstein, the special envoy for Syria, said the embassy had already suspended consular services.
"This week marks the three-year anniversary of the Syrian revolution. For three years, Bashar al-Assad has refused to heed the call of the Syrian people to step aside," he said in a statement to reporters.