Created on: 25/03/14 |  via
universallifetools.com
The moon and its position within our celestial sky holds a powerful frequency that affects our day to day beingness here on Earth.  The moons electro-magnetic frequency as it waxes and wanes each month effects our physiology, our emotional/mental responses and spiritual potential.
The energy from the New Moon up to the Full Moon is gradually building in strength and intensity;  thus the New Moon is a great time to set your intentions, write down goals or begin new projects for the forthcoming cycle.  Consider sitting in ceremony or personal meditation and affirming to the Universe your intentions & inner-most heartfelt desires for the cycle.
From Full Moon to the New Moon the energy is gradually decreasing in strength and intensity… thus is a time to release and let go of any areas in your life that no longer serve your higher purpose.  The Full Moon is a perfect time to connect in ceremony (personal or group), light a candle and release/transmute through sacred ritual that which no longer serves.
All times are Queensland Australian Eastern Standard Time (QAEST with NO daylight savings) unless otherwise indicated. Nearest capital city is Brisbane in the State of Queensland, Australia.  Please not that daylight savings ends in Australia (NSW & VIC) on Sunday 6th April (clocks move back one hour).
To convert this time to your current place of residence in the world please visit: World Clock Time Converter>>
FULL MOON – 15 April 2014 (+ Lunar Eclipse)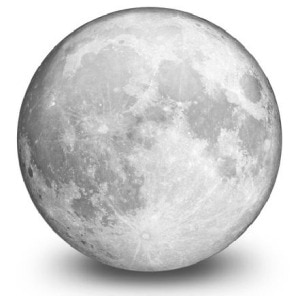 Tuesday , 15 April 2014, 5:42 pm
TOTAL Lunar Eclipse Maximum:  5:46pm AEST
Moon in LIBRA,  Sun in ARIES
Moon – past, Intuition, unconscious, emotions, nurturing, feelings
Sun – now, Identity, consciousness, self-esteem, expression
Libra (Air) – Romantic, indecisive, harmony, social, helpful
Aries (Fire) – Leader, impatient, risk taker, action-oriented, outgoing
The Full Moon in the Air sign of Libra is reflecting the light of the Sun in the Fire sign of Aries.  This is a full moon to acknowledge the world around you is but a reflection of you.
This full moon highlights that underneath the physical facade, we are all the same… and united in our commonality we can change the world for the better.
It is our amazing diversity (Aries) that creates the whole in balance and harmony (Libra) – so lets all join together in a heartspace this full moon and have gratitude for the amazing array of life on this planet and honour the unity of all creation.
This full moon is the first of three powerful full moons as follows:
1. Christ Full Moon – 15 April 2014   (Sun in Aries)
Honour of the Christ within all of us / within all of Creation
2. Wesak Full Moon* – 15 May 2014   (Sun in Taurus)
Buddha's birthday, honouring the God within all of us / within all of Creation.
2. Goodwill / World Invocation Day Full Moon – 13 June 2014 (Sun in Gemini)
Honouring of spiritual unity in humanity.