Investors will be looking for hints of how a Yellen-led Fed might differ from the path set by predecessor Bernanke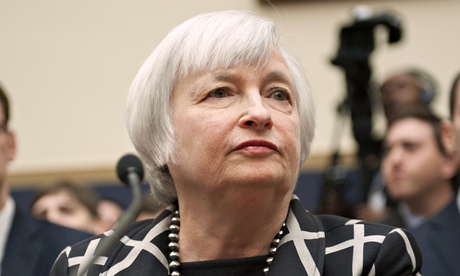 Investors will be watching closely for clues on how a Janet Yellen-led Fed will differ from Ben Bernanke's tenure. Photograph: Cliff Owen/AP
Investors will be watching closely on Wednesday for any hints of how a Janet Yellen-led Federal Reserve might differ from the path set by her predecessor, Ben Bernanke.
The Yellen era will begin in earnest when the Fed ends two days of policy discussions. It will be her first meeting as Fed chair, a position she assumed on 3 February, after Bernanke stepped down following eight high-profile years.
After the Fed issues a statement at the end of its policy meeting and updates its economic forecasts, Yellen will preside over a news conference. She is widely expected to embrace Bernanke's approach of keeping interest rates low while gradually paring the Fed's economic stimulus.