Posted by EU Times on Jul 25th, 2011 // 244 Comments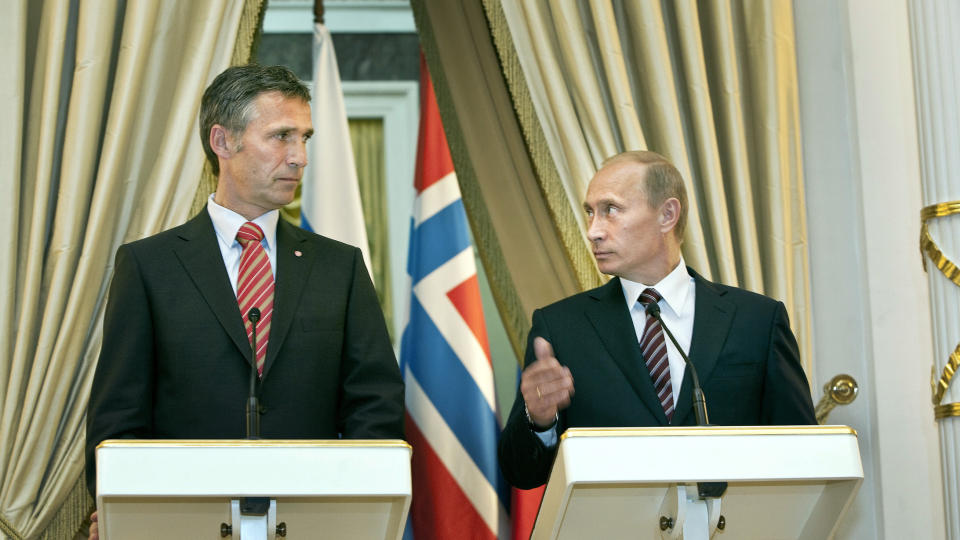 A startling Federal Security Service (FSB) report on the 22 July massacre in Norway states that two-days prior to this catastrophic attack Norwegian Prime Minister Jens Stoltenberg [photo top right with Putin] placed an "urgent" call to Putin "begging" Russia's leader to help stop the events that left nearly 100 innocent civilians dead.
According to the FSB, Stoltenberg first learned of this plot against his country this past Wednesday after reading a "top secret" report prepared for him by the Norwegian Intelligence Service (NIS) on the late March computer attack against Norway's top military leaders that showed them involved in a conspiracy with Britain's MI5 Security Service and the United States Central Intelligence Agency (CIA) to launch a "two-phase" attack upon Norway modeled after false-flag operations in both Australia and America in the mid-nineties.
The false-flag operations being modeled in Norway were based on the 19 April 1995 bombing attack on the Oklahoma Alfred P. Murrah Federal Building said caused a lone right-wing Christian fundamentalist who used a fertilizer bomb that killed 168, and the 28 April 1996 Port Arthur massacre in Australia where a lone gunman killed 35 mainly because the police failed to show up in a timely manner, and which the aftermath of both attacks caused a fundamental shift away from freedoms and liberties these peoples once enjoyed.