| | |
| --- | --- |
| | |
Drake sent this some time ago and I didn't get around to posting it until now but I found it fascinating and wanted to share. It illustrates how US law has strayed so far from its original intent and how Americans are manipulated—but the web site also shows how they can fight back.
The content is dry, of course, but I got into it. If more people understood this stuff, "they" wouldn't have been able to take advantage and control the masses so easily and prevent them from exercising their rights.
It also serves to illustrate just why the ORIGINAL 13th Amendment was created by the founding fathers, and why the powers-that-were so surreptitiously slid it out, unbeknownst to The People, and replaced it with what was actually the 14th amendment.
Allowing lawyers in the American government has been key in the demolition of the Constitution and the enslavement of the American people. There is very good reason for forbidding them to hold positions of power. Without this covert action, they would not have been able to hijack The Republic.
To see my earlier post exposing the REAL 13th Amendment, click here.
If you're a patriot, I think you'll want to see this video, below, and perhaps take action, as described on the Liberty Alliance web site.  ~ BP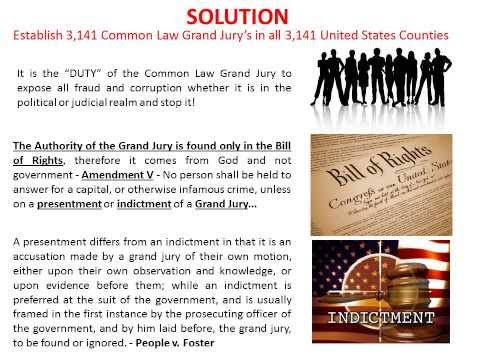 2012thebigpicture | November 29, 2013 at 12:37 PM