RumorMillNews
Q-anon? Possible unsigned Q post with pic that is hard to explain otherwise
Posted By: MrFusion
I am just going to post a screen cap of this one.
Visit this link to see the original:
https://8ch.net/qresearch/res/6921357.html#6921810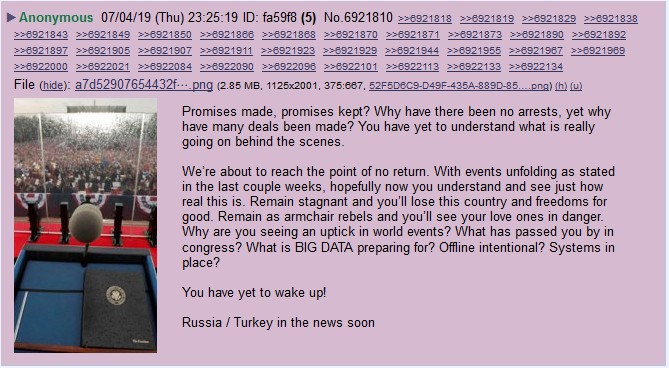 Link to the full size podium image:
http://www.rumormillnews.com/pix9/POTUS_July_4_podium.jpg
In Response To: Q-anon? Possible unsigned Q post with pic that is hard to explain otherwise(MrFusion)
Just thought I should clarify that the post I presented, and several other shorter ones by the same person, are not being uncritically accepted as Q by 8chan anons.