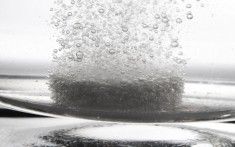 The United States is a consumption monster when it comes to prescription drugs. And while we are beginning to see their effects on our health and our wallets, we often don't consider their effects on the environment and the world around us. What's more, we don't even know how present these drugs truly are, especially when considering how big pharma has been putting pharmaceuticals in water across the nation for years.
Pharmaceuticals in Water Thanks to Big Pharma
In 2002, federal scientists discovered that such pharmaceutical drugs are being dumped into the sewer systems and potentially finding their ways back into the drinking water.
According to MSNBC, the presence of pharmaceuticals in water at sewage treatment plants downstream from drug manufacturing facilities are much higher than the levels at plants where there are no drug makers upstream. These drugs include opiates, tranquilizers, and barbiturates, among many other active pharmaceutical ingredients.