in Nevada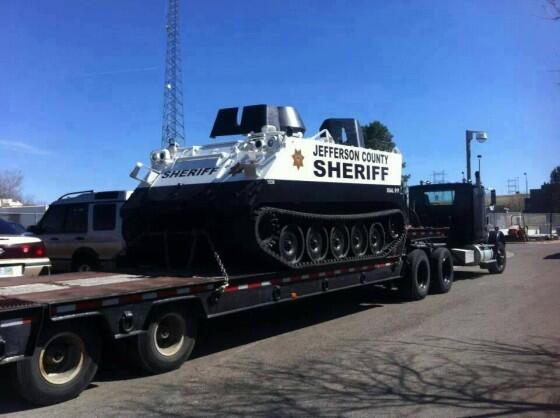 You can't hang out on the 'net without seeing updates on this story with plenty of commentary and videos, some of which you can access via the hyperlinks, below—but seriously—a tank?! Snipers? WTH?
It's Agenda 21 in action. If the federal government had their way, they would be telling us where we can live, play, work, and we would have no say whatsoever in anything.
The Southern Nevada militia has mobilized to stand by Bundy and his family.
Governor Sandoval has spoken about it—but done nothing.
The next governor of Nevada, David Lory Vanderbeek says on Facebook, "I've contacted the family and asked them how I can support them. They will get back to me. I'm not going to politically 'grand stand' using their suffering."
Sheriff Gillespie of Clark County has told Bundy he should get a good lawyer, and 'Constitutional Sheriff', Richard Mack says Gillespie has no clue what he's doing and should be over there protecting his people from the lawless feds terrorizing the rancher.
Sheriff Mack himself is going to Nevada to support the Bundy family. Impressive.
Even Anonymous is in on it.
For anyone wishing to go to the Nevada ranch in support, there are specific instructions on what to do/not do, wear, etc. on Ben Swann's web site. Please be sure to comply.
It really IS looking like the next Ruby Ridge—but please let it have a better ending.
If you don't know about Ruby Ridge, I posted the video several months ago. It's a dramatic story and hard to believe, but this is the way the New World Order is whipping us into shape; making us submissive, stripping us of our rights and wanting us to live in fear.
The Constitution means nothing unless The People and the law enforcement officers who took an oath to honour it, enforce it to the death, if necessary.
So many Americans are being tested these days. It's painful to watch, but one thing is certain; there are enough awake and aware people now, and enough 'Constitutional Sheriffs' that the terrorist feds will ultimately be disemboweled. Shark bait.
You may also have heard about the 250 drivers UPS (United Parcel Service) fired for standing up in protest over a co-worker who was illegitimately fired. Somehow the "brown truck" isn't doing it for me any more. Very bad PR.
So many people called (2500+) the CEO of UPS and signed the petition (105,000) that they relented and gave the drivers their jobs back, as well as the original driver they were supporting. Corporations are not going to be allowed to run roughshod over sovereign citizens. Human rights matter.
Hardly a day goes by that I don't hear of another victory for The People somewhere in the world who took on the cabal and their lackeys and won.
It may seem like nothing is happening out there, but people really are waking up and taking action to retain their unalienable rights.
Let's hope the protest scheduled for May 16th in Washington, DC—codename "Operation American Spring" —will be a success and send a message to the USA Corporation that The People of the Republic aren't going to take their crap any more.
For that operation to be successful, however, there will have to be a helluva lot of people there, and it must not escalate into violence. That would be devastating. We just can't risk it. It will be very interesting to see what comes of that demonstration with such specific objectives. Are there enough awake Americans to pull it off?
visit PatriotsforAmerica.ning.com
Best of luck to anyone fighting a battle with the feds, and as Sheriff Mack says, "May cool heads prevail."